Imagine our surprise when eight-year-old Nicolette sent us the gift from her eighth birthday party.
Her beautiful invitation tells the story: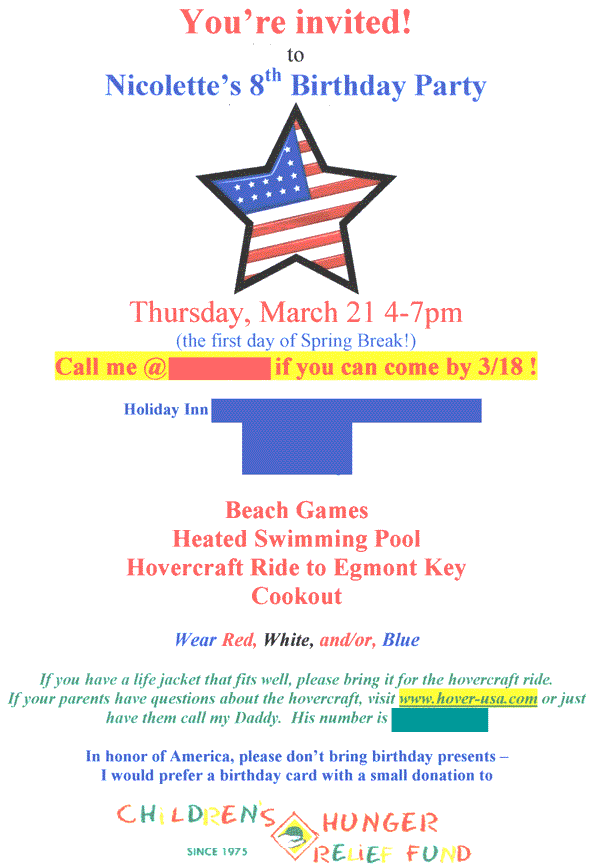 Wow! Nicolette and many others like her can certainly teach us an important lesson about giving of ourselves to help those who desperately need the things we so often take for granted.
Creative Ideas for kids to help other kids.


Kid to Kid is a project of Children's Hunger Relief Fund