For Sean's 10th Birthday, he told his friends instead of presents, he wanted to take the money he received and give it to hungry children. So he did!
Here is the letter Sean wrote to us: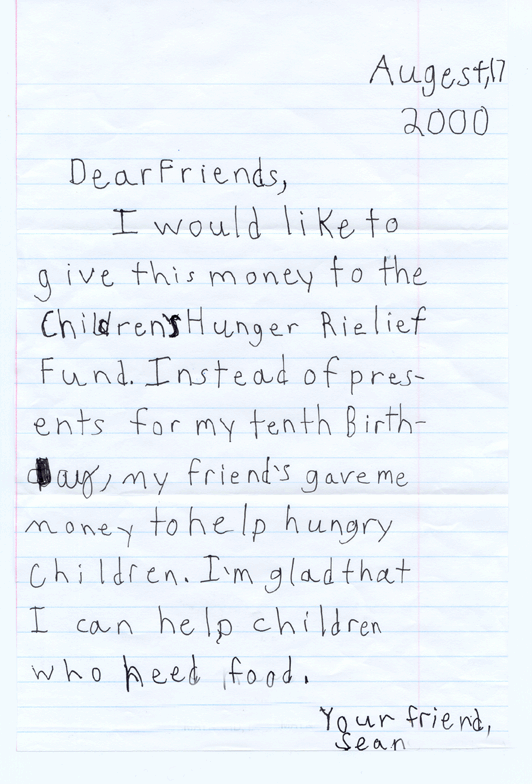 There were a lot of things Sean could have bought with his birthday money, but he chose to help hungry children instead. The gift of love that Sean gave went to help hungry orphans in Nicaragua.
Creative Ideas for kids to help other kids.
Tell A Friend About
Kid to Kid
Click Here